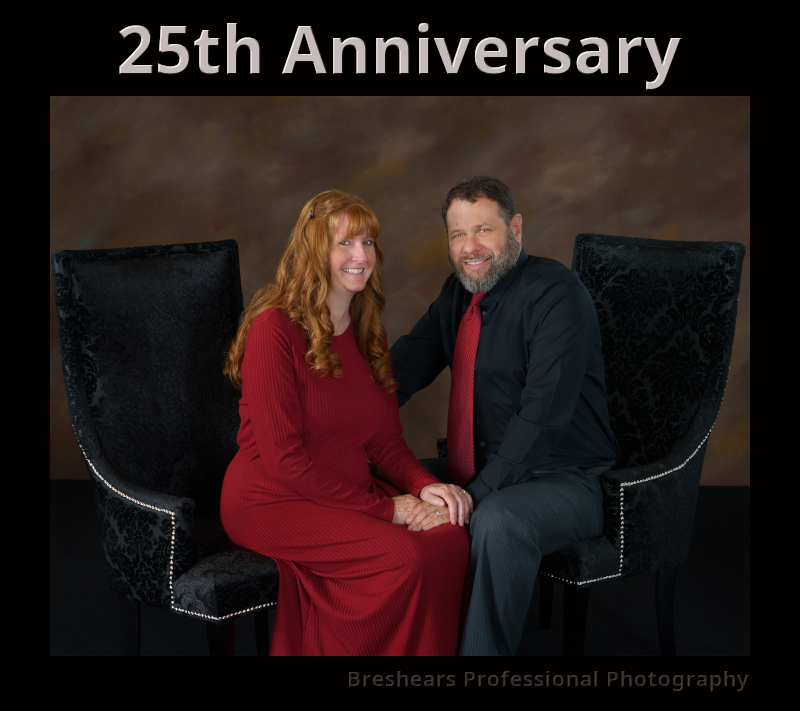 One of the highlights of 2022 was the 25th anniversary of my marriage. We had professional photos taken, and Alan did something romantic with my ring. A couple of years ago, the diamond fell out of my wedding ring, and I lost it. I saw the moment it happened, so I knew the diamond was somewhere around the cushioned chair where I was sitting. I called out for Alan to come help me look. I shook out my clothes and took out the seat cushion, and we finally found it. The experience reminded me of the Scripture from Luke 15, where the woman lost a valuable coin, and she swept her entire house until she found it, and there was much joy.
The ring really needed to be resized as well, and we didn't have the money. Now, two years later, he had a better-paying job, and while I was on a road trip, Alan decided to take the ring and get each of my children's birth stones placed into the ring.
Meanwhile Alan's wedding ring didn't fit either, so I decided to get him a new one. I had raised money by selling odds and ends, and I had presented him a ring on his birthday, but he didn't like it. So I told him we could return the ring and pick out another one together.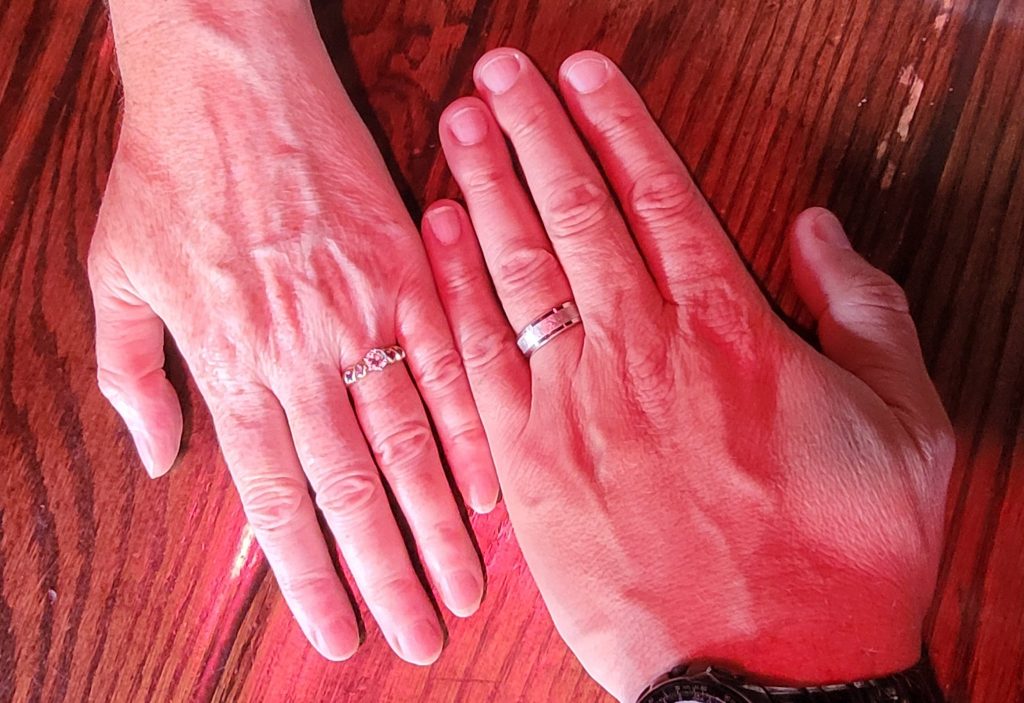 Out of the blue, He calls me in the middle of a week day, which is odd, and tells me to come to him so we can pick out his ring. So we go to the jewelry store to pick out his ring, and we narrow it down until he found the one he wanted. Then he told me that we should look for a ring for me. I told him he didn't need to get me a new ring–we just needed to re-attach the diamond. He said, "Let's look at rings."
I started looking, and I saw a ring that looked very similar to mine behind the glass, except that it had other gemstones in it. I pointed to it and said, "That looks similar to my ring…" He blurted out, "That's your ring!"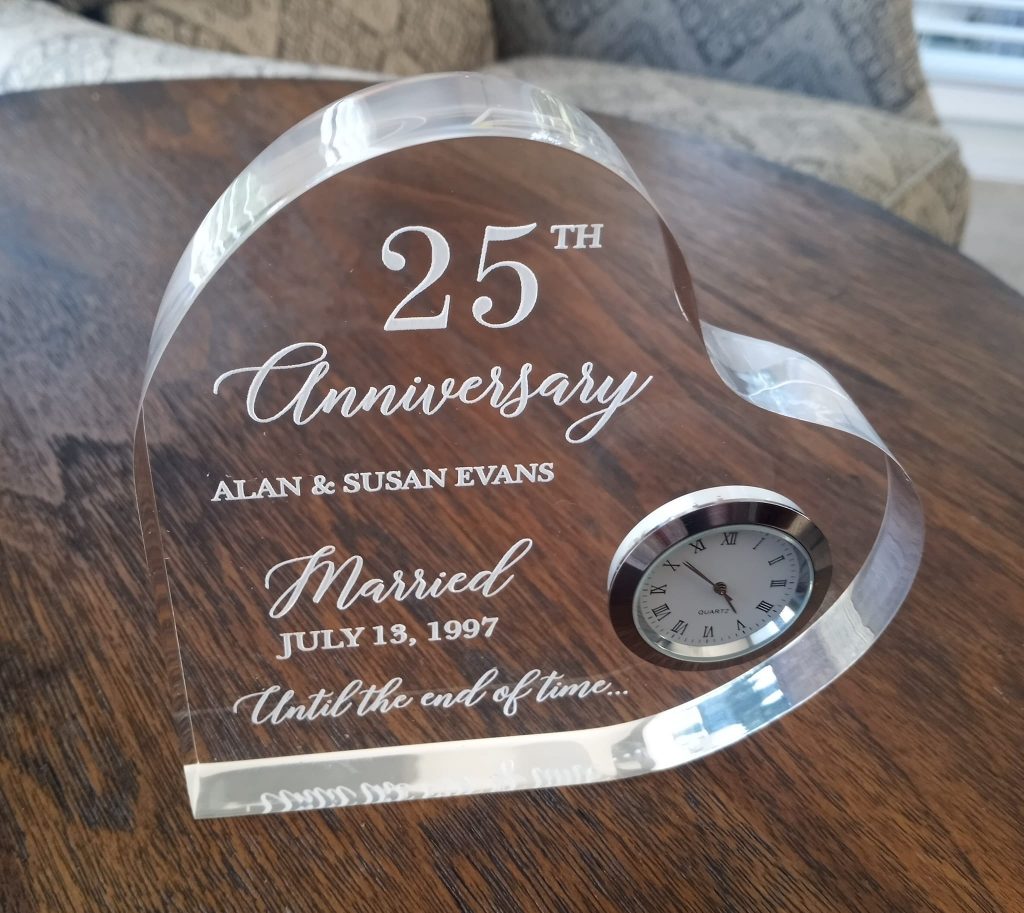 I was definitely surprised, and I love it! I feel like royalty, and like it's a crown of beauty. I feel like I'm carrying around my family everywhere I go. I told Alan that each stone represented one of our children, and that the diamond represented him.
Alan stopped and said, "No, it doesn't represent me, it represents us."
All I could do was smile. 🙂

Tags: anniversary, marriage