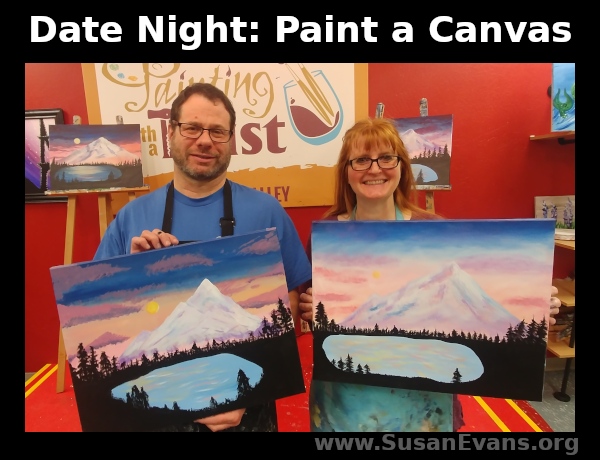 Last weekend my husband and I went on a date night to paint a canvas. It was so much fun! My sister gave us a gift card for Painting with a Twist for Christmas. I had been wanting to go on this creative date for several years now, so we finally did it. I chose a mountain scene with a lake and forest.
Both Alan and I have always liked the idea of painting on canvas, ever since watching Bob Ross as children. There is something relaxing about watching someone paint. And Bob Ross always made it look so easy. This painting class was the same way. The instructor took us step-by-step through the painting: first the sky, then the lake, the forest, and the mountain last.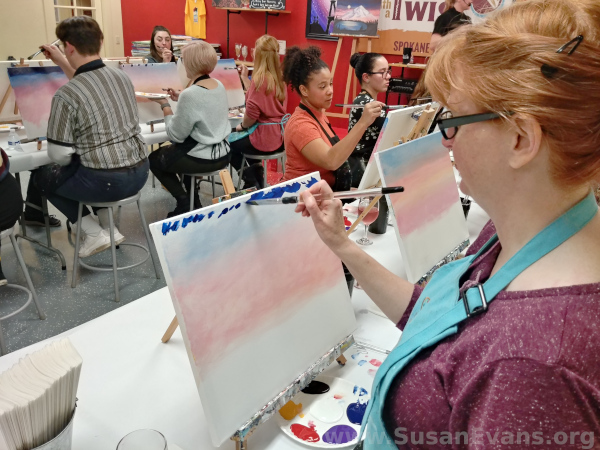 The sky was interesting. We painted a white line for the horizon. Then we created a sunset, using reds, pinks, yellows, and blues. We added "fluffy little clouds."
Next we painted the lake, along with its multi-colored ripples. Around the lake were the silhouettes of trees. Alan knew how to paint awesome trees, so he showed me how to zig-zag down the trunks of my trees.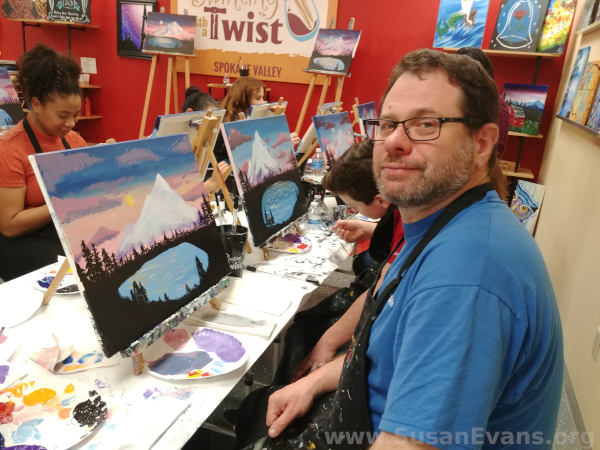 Finally we painted the mountain. We used white paint to go from the peak downwards on the mountain, looking like layering of snow. We created purple and pink shadows along the length of it, always moving the brush downwards.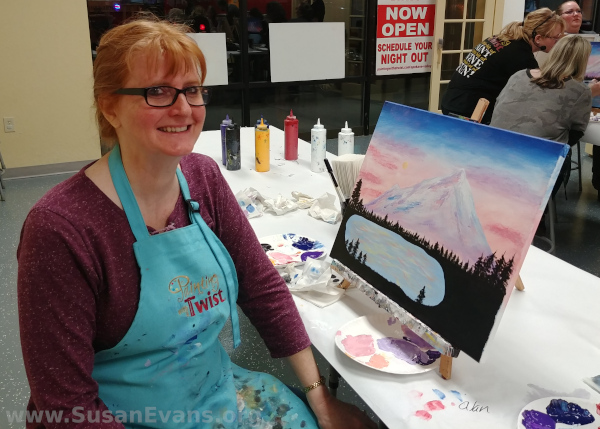 It was a really unique experience, as far as date nights go. I love how our paintings turned out!
I'm looking for more ideas for fun nights out as a couple (besides dinner), so in the comments, let me know: What are some unique date nights you've had with your spouse?

Tweet