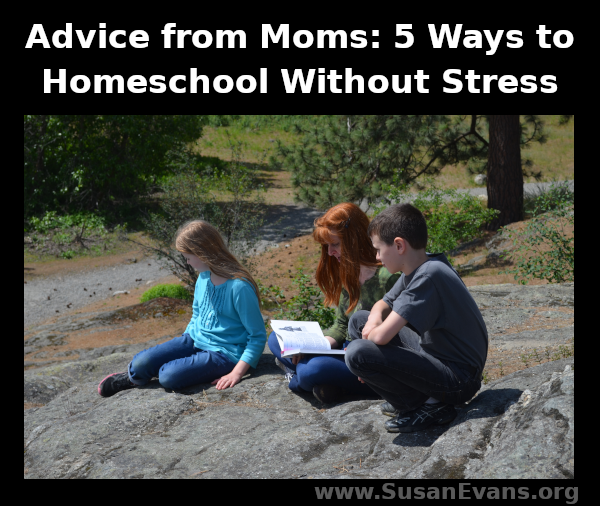 What are some ways to homeschool without stress, or to at least reduce the amount of stress we experience as homeschool moms? Today we are going to cover 5 simple things you can do to make your homeschooling a lot more pleasant and a lot less stressful.
5 Ways to Homeschool Without Stress
This is a collaboration with other homeschool moms who can be found in the playlist under this YouTube video:
Here are the top 5 ways to homeschool without stress:
1. Pray about what you are supposed to be doing, and drop anything you're not supposed to be doing. The best time to do this is in the summer before the new school year. Make sure you also focus on character qualities that will make your homeschooling easier, and ask God how to grow in those areas. Ask Him what you should be teaching your kids, or if you need to switch programs with a specific kid who is struggling.
2. Prioritize what has to be done, so that you are doing those first each day, so that everything after that point is gravy. That might mean doing at least a math lesson before being done for the day on hard days. Other important things might include listening to Scripture on audio while eating breakfast, so that you at least accomplished something during the day. This gives a sense of satisfaction that you are not a failure, but that you've cut back just for the day, so that you can rest and be refreshed to do better the next day.
3. Have a time during the day that is quiet. If you have babies and toddlers, you can put them down for a nap. If not, have silent reading time or a quiet activity for the kids to do on their beds. All kids can learn to be quiet for an hour or an hour and a half. Noise pollution drains everyone, especially parents, and we re-charge with silence.
4. Simplify other areas of your life, like meal planning. Make simple meals. Make two meals at one time and then freeze one of them, or swap a meal with another family to not have to cook the next night. Simplify other chores like doing a load of laundry each day at a certain time, or clean bathrooms on Fridays so you don't have to wonder how long it's been since you've cleaned the bathroom.
5. Do more homeschooling outdoors to de-stress. There is something relaxing about the outdoors.
Hopefully by applying these tips, you will reduce the amount of stress in your homeschool.