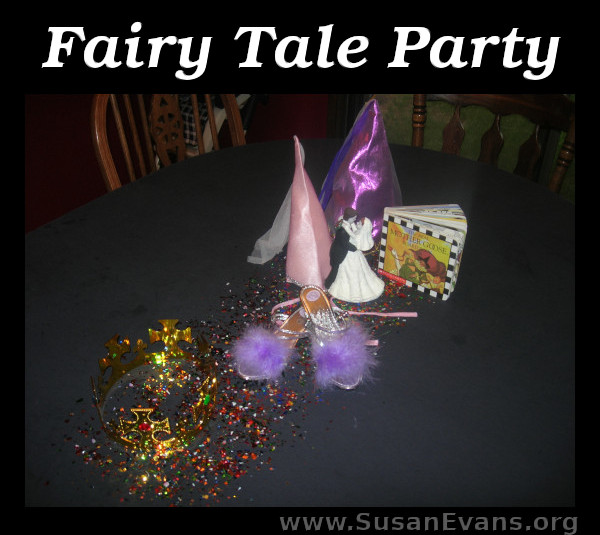 I came across some photos the other day of my daughter's first birthday party. The photos made me smile as I reminisced. We chose a fairy tale theme, and we had so much fun playing games based on nursery rhymes and fairy tales. We made a centerpiece for the table that included pricess slippers, a crown and princess hats, a Mother Goose book, confetti, and the cake topper from my wedding cake that I saved all these years. I used a clean black bed sheet as the table cloth, making a good backdrop for the scene.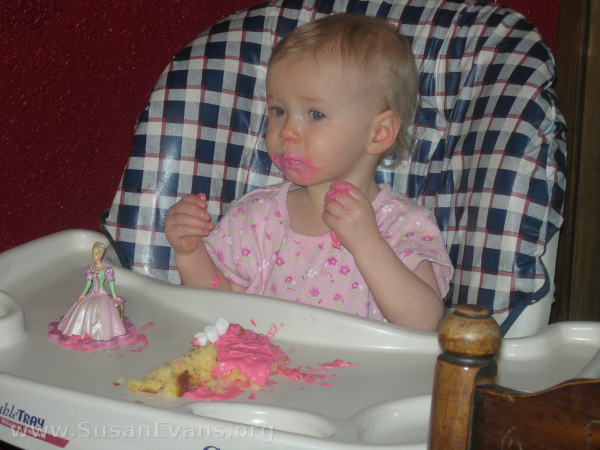 We made a simple rectangular cake with a princess figure standing on the top, with a #1 candle beside it. You can also make a castle cake. (If you want to see the spectacular castle cake I made for a medieval party, you can find it in the Treasure Vault. It's called "Castle Cake," next to the "Life-Sized Cardboard Castle" under the Middle Ages period of the history section.)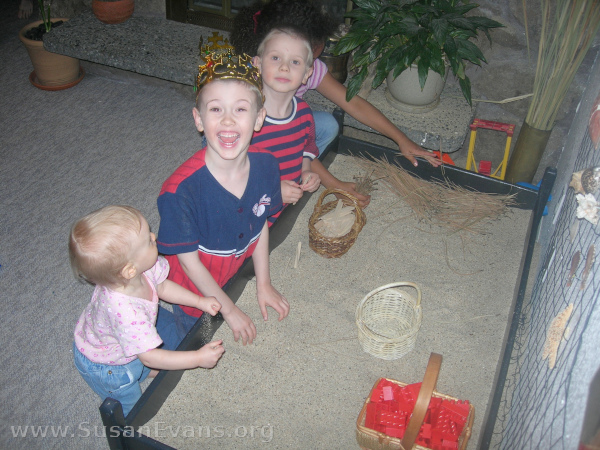 The first game we played was to construct houses made of straw, wood, and bricks. We used pine needles for the straw, popsycle sticks for the wood, and large red Lego bricks for the bricks. The materials were in separate baskets, and we had an indoor sandbox to help the houses to stand up in the sand. You can do this activity outside if you don't have an indoor sandbox, or you can get some sand in a large bin. When you stab popsycle sticks or pine needles into the sand, they stay upright. Then you can blow on it really hard, and see if the three little pigs' houses fall over.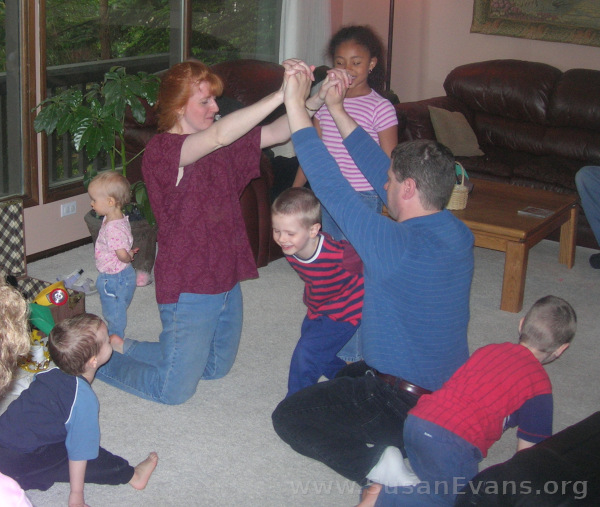 Next we played nursery rhyme games like "Ring Around the Rosie" and "London Bridge is Falling Down." The kids really enjoyed when my husband and I made a bridge with our arms and interlocked hands, as you can see in the picture.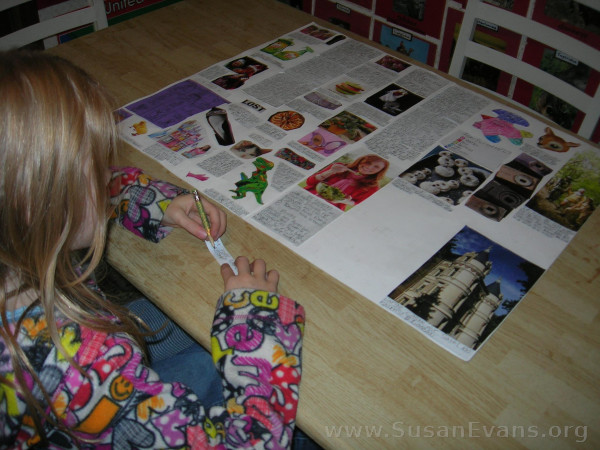 We had a wonderful time with this theme, as we read many famous works of literature (short stories), leading up to the themed party.
If you are homeschooling older kids, you can assign a writing project of a fairy tale newspaper. These were immensely popular when I taught in the classrooms before I had kids. I read to you many articles and funny ads to give examples of ideas for kids to write in their fairy tale newspapers in the audio So Your Son Hates to Write. (The writing assignments work well for girls, too!)
And if you have younger kids, they may enjoy our Mother Goose Unit Study!

Tags: birthday parties, fairy tales, party, party ideas, themed birthdays