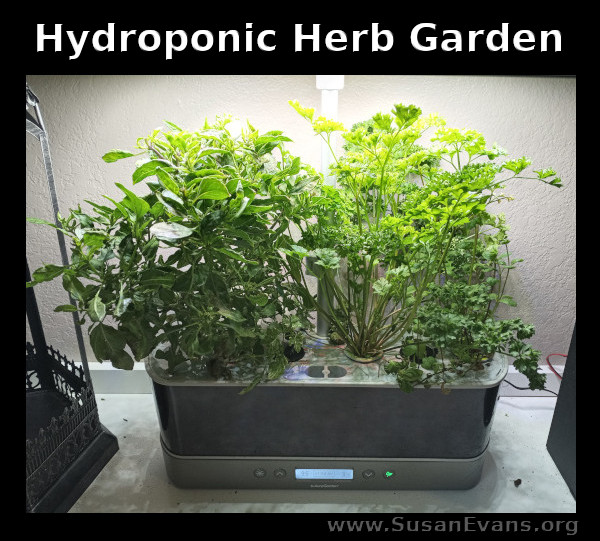 The plants in this hydroponic garden grow directly in water… with no soil. Every two weeks, the little green light on the bottom turns red to remind you to put two capfulls of plant food into the water. Other than that, you just top off the distilled water each day, and you get lucious herbs. Simple.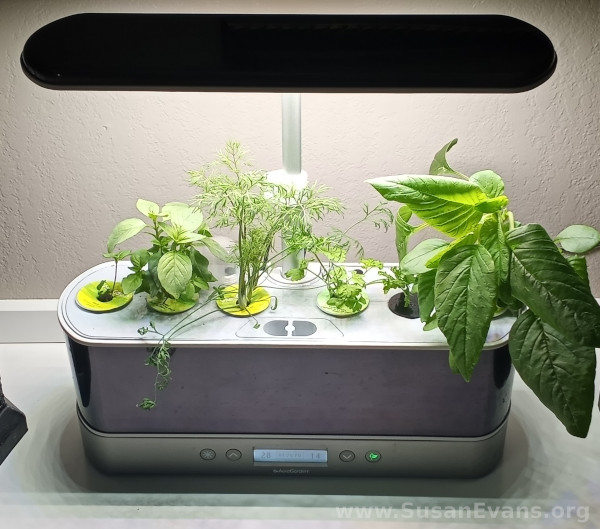 My husband got me this one from Costco, but you can get them various places and under different brands. What they have in common is that they have pods that you place into the water. These pods contain seeds which germinate when placed in water under a grow light. The grow light on this model (Aerogarden) is adjustable. You place it lower when the seeds are germinating, and as they grow taller, you raise the light higher.
How to Set Up Your Hydroponic Garden
Here is a tutorial on how to use your hydroponic herb garden:
As you can see, you fill the container with distilled water, so as not to crust over the system with harsh chemicals from tapwater. Then put the lid on, and place the herb pods into the circles.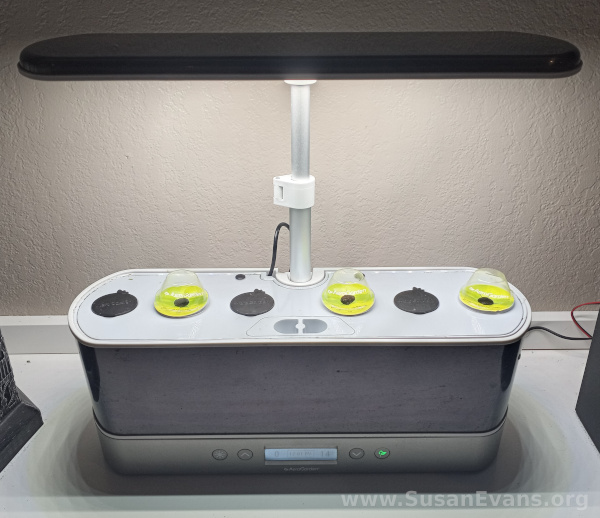 Place the little "greenhouse" over each pod until they sprout. Then remove the "greenhouse," allowing the plant to grow taller.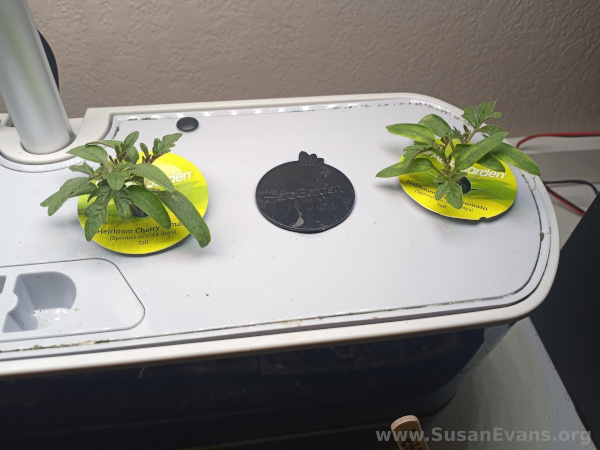 When the herbs are so tall that they touch the light, they need to be trimmed or transplanted to another container or outside.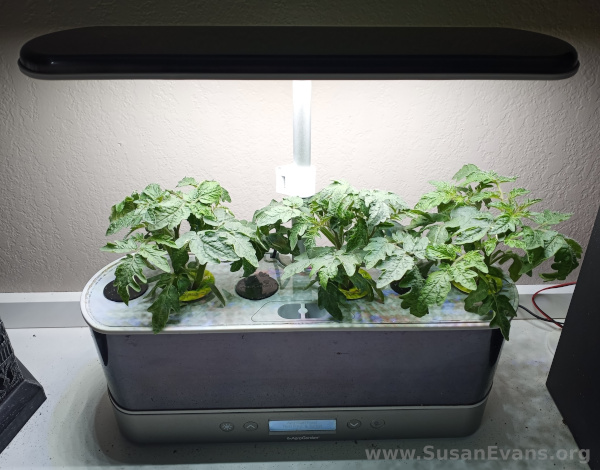 So far we have grown herbs (including basil, parsley, and mint) and some cherry tomatoes. It's fun to add some greenery to your home, and to have herbs available to clipping and throw into your cooking!

Tags: hands-on science, herbs, plants, science