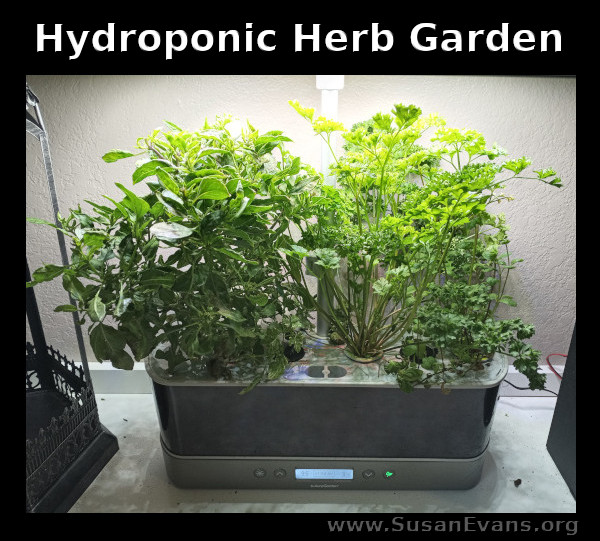 The plants in this hydroponic garden grow directly in water… with no soil. Every two weeks, the little green light on the bottom turns red to remind you to put two capfulls of plant food into the water. Other than that, you just top off the distilled water each day, and you get lucious herbs. Simple.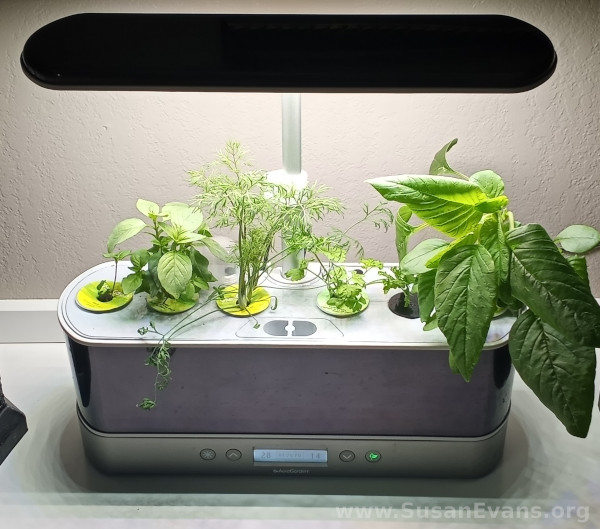 My husband got me this one from Costco, but you can get them various places and under different brands. What they have in common is that they have pods that you place into the water. These pods contain seeds which germinate when placed in water under a grow light. The grow light on this model (Aerogarden) is adjustable. You place it lower when the seeds are germinating, and as they grow taller, you raise the light higher.
How to Set Up Your Hydroponic Garden
Here is a tutorial on how to use your hydroponic herb garden:
As you can see, you fill the container with distilled water, so as not to crust over the system with harsh chemicals from tapwater. Then put the lid on, and place the herb pods into the circles.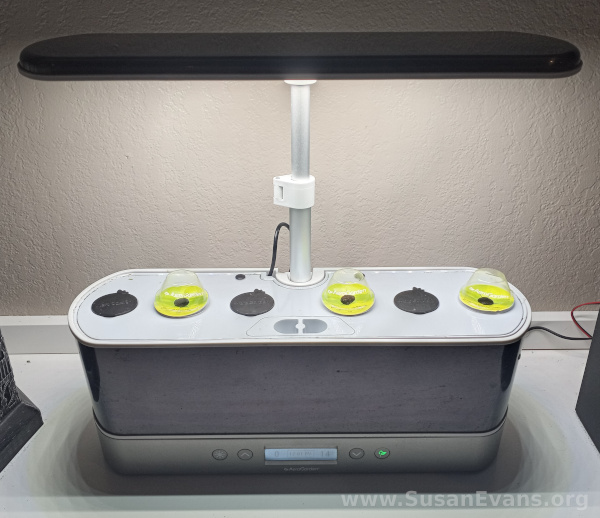 Place the little "greenhouse" over each pod until they sprout. Then remove the "greenhouse," allowing the plant to grow taller.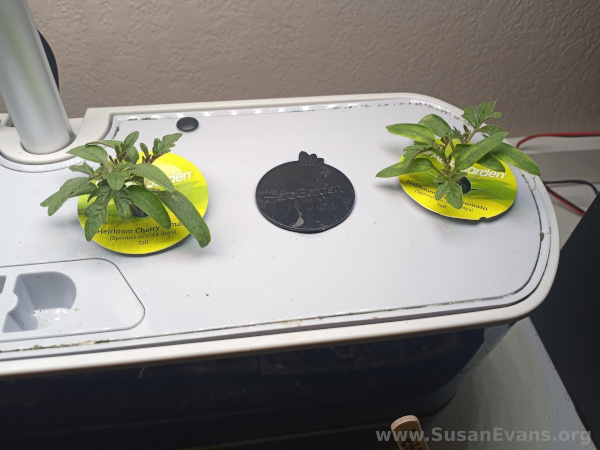 When the herbs are so tall that they touch the light, they need to be trimmed or transplanted to another container or outside.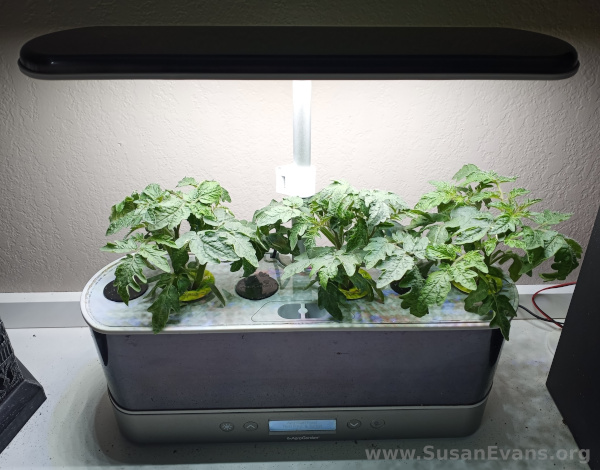 So far we have grown herbs (including basil, parsley, and mint) and some cherry tomatoes. It's fun to add some greenery to your home, and to have herbs available to clipping and throw into your cooking!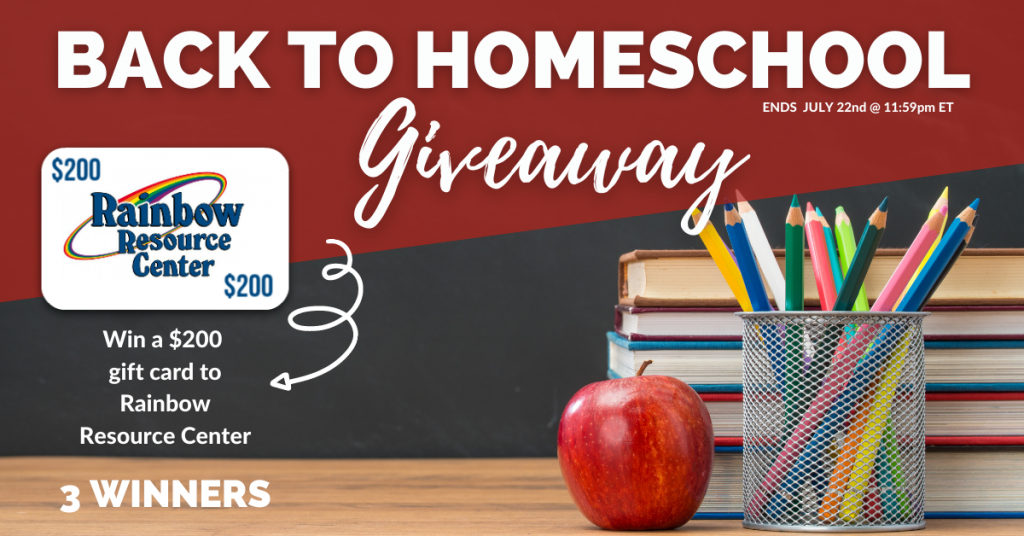 Are you ready for a new (home) school year?
It's that time of year, when many homeschoolers are busy preparing for a brand new school year. Some of you may have already started your new year, and some of you may have never stopped!
Planning for a new school year and finalizing curriculum choices can sometimes be overwhelming and stressful, especially when you are trying to stick to a tight homeschool budget.
I've gotten together with a great group of bloggers to make getting ready for your new school year just a little bit easier and hopefully a little less stressful for you. How does $200 sound in helping you buy curriculum, books, games, puzzles, and educational supplies?
Three people will win a $200 gift card to Rainbow Resource Center, a homeschool catalog that contains thousands of products, including all the most popular curriculum. Our hope is that we can bless a few homeschool families (although we wish we could bless many more) so they can buy the curriculum and supplies they need for their school year.
To enter for your chance to win, simply use the Rafflecopter form below to enter. Now I know this is quite a few entries, but each of these bloggers has generously chipped in their own money to make this giveaway possible, so I hope you will take the time to do all of the entries. And hey, the more entries you do, the better your odds are of winning!
Giveaway ends July 22, 2022 at 11:59pm ET. Must be at least 18 years of age. Must be a resident of U.S. or Canada to enter. Selected winners will have 48 hours to respond to email notification to claim their prizes or another winner will be drawn. By entering this giveaway, you agree to be added to the email lists of the participating bloggers (see the Terms & Conditions on the Rafflecopter form for the complete list).

Tweet