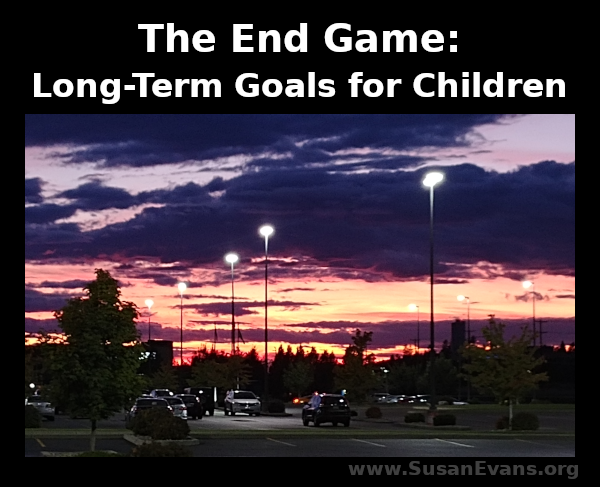 Years ago, back when my kids were tiny, I saw an article in a homeschool magazine that stressed the importance of setting long-term goals for our children if we wanted to see them accomplish everything we consider important. The magazine article broke the long-term goals into different subject headings, so I tweaked and brainstormed what kinds of skills and knowledge I wanted my kids to have acquired before leaving home as adults. Because I knew what my end game was, I knew that I needed to break those goals down into incremental steps over the years, to achieve those goals with my kids.
I brainstormed not only skills and knowledge in different subject areas that I wanted my kids to know, but also areas of character. As a result of those goals, I knew where I was headed, and I focused on the things that mattered rather than on frivolous things. Over the years my kids were able to advance in so many ways, far beyond where I was at their ages, even in their character.
Here is a workshop I delivered recently about goal-setting, where I go into more detail in each subject area, and why we stressed some areas more than others:
If you want to see the full list of goals I wrote so many years ago, here they are:
The skill areas encompass reading, writing, and math, as well as other practical skills such as swimming, cooking, sewing, hand-eye coordination through basic sports skills, driving, etc. For example, I wanted my kids to be able to swim, at least to tread water and get back to shore if a boat was capsized. This skill was important for my kids to have before they left home.
Knowledge areas include science, history, geography, literature, etc. For example, my children learned how to identify over 50 plants and trees based on leaves and other features of the plants. We also read a lot of classical literature, which helped my kids expand their vocabulary so that they could read on a higher lever.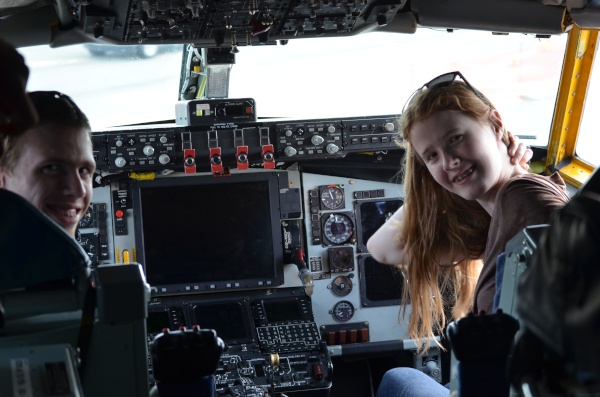 Experiences also affect learning. When you experience something, you are more likely to master it or retain the information. This is why I have valued hands-on learning all the way through my children's upbringing. We experienced a different culture by traveling to Guatemala to see my childhood stomping grounds. We experienced a medieval feast and a Renaissance fair to get into those historical time periods. We went on numerous field trips to see and experience the most out of life that our tight budgets would allow.
The character of my children was the most important area that I stressed, and I'm glad I did. Not only are my kids honest and kind, but they are eager to help other people, they are funny, and they are deep thinkers. I love who they are turning out to be. And we have had so many experiences as a family that have bonded us together in unity, to give my children a sense of identity. They know who they are.
This is why I highly recommend setting some long-range goals for your kids. When we plan long-term goals for our children, we are more likely to achieve those goals, and we can have great experiences along the way.

Tags: Goals, homeschooing, Organization, planning