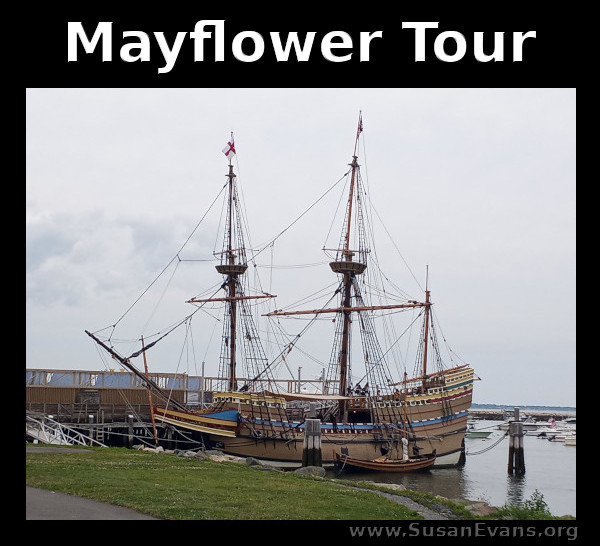 Last month my family flew to the east coast for a family reunion with my husband's family, and one of our favorite activities was touring the Mayflower! The ship is a replica of the original ship, which went back to England and eventually deteriorated.
Mayflower Tour
Here is our tour of the ship:
My husband's sister lives in Massachussetts, which is the area where the Pilgrims landed in the New World back in 1620. We hadn't seen this side of our family in six years, so my kids were excited to see how much their cousins had grown. We had a wonderful time re-connecting.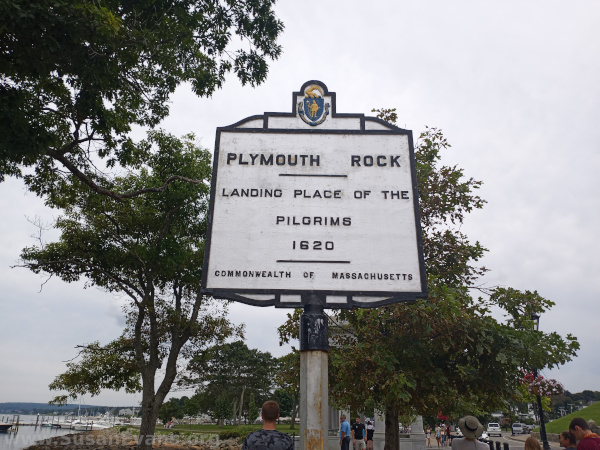 Plymouth Rock is still there, even though it has been chipped away by tourists for years, making it better called Plymouth Pebble. It's a bit anti-climactic for present-day tourists, who look down on it from the cage or jail cell where it now resides near the beach where the Mayflower ship replica is harbored.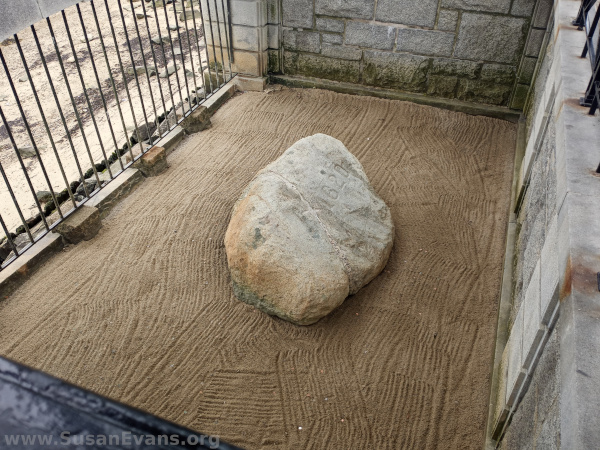 When we climbed aboard the Mayflower, we stepped back in time. The ship is actually quite small! Above deck, we walked around the ship, which is not very much exercise, since the entire ship from front to back is only about a dozen steps in total.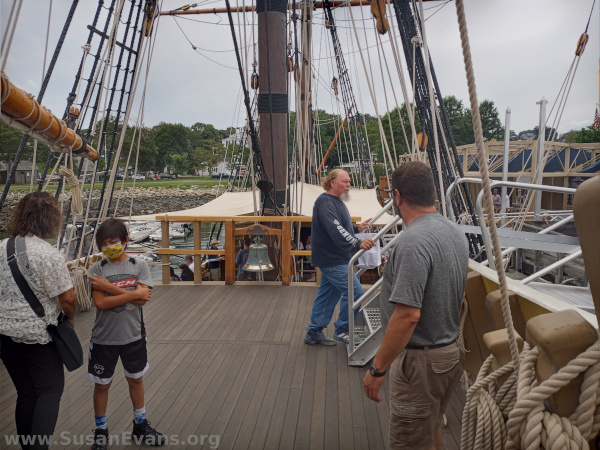 Below deck, it was easy to envision the cramped conditions of the 102 men, women, and children who were living down here for 66 days–over two months! I felt sorry for them, since their conditions didn't improve that much when they arrived in the New World, only to die of starvation.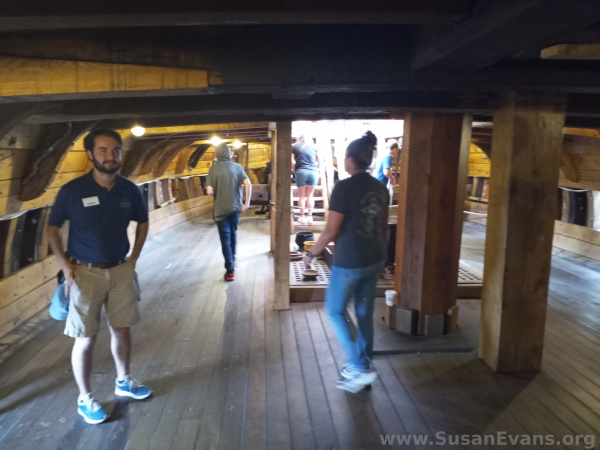 No wonder Thanksgiving Day really affects our hearts, to know that the Native Americans helped the Pilgrims to survive in this unknown land. We give thanks every year for all the many blessings we take for granted, which the Pilgrims had to mostly do without.
This was a really fun educational field trip for American history that I'd always wanted to do with my kids. It was worth doing, and I'm glad we got to do it with our extended family.
If you want more hands-on activities for this time period, check out our Pilgrims Unit Study!

Tags: American History, field trips, hands-on learning, history, Pilgrims, thanksgiving