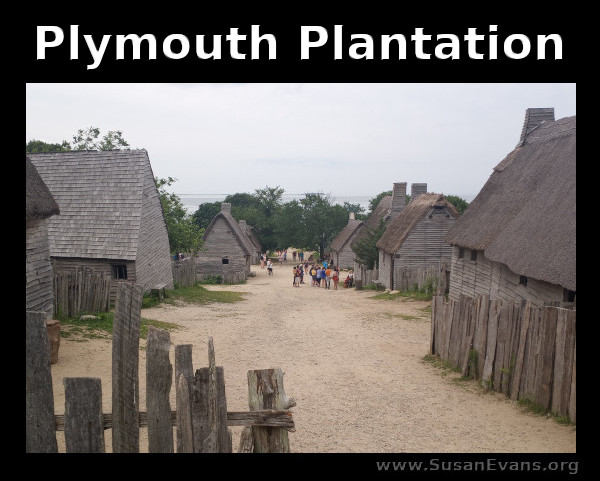 How would you like to walk through a reproduction of the original Plymouth Plantation, as if you were one of the Pilgrims landing in America for the first time? Today we will give you a virtual tour! A few months ago, my family was able to visit extended family on the east coast, and one of our field trips was Plymouth Plantation in Massachussetts. I was pleasantly surprised at how extensive the property is. You can see the ocean from the village, and each house had furniture from the 1620's.
Plymouth Plantation Tour
At the beginning of the tour, we saw a Wampanoag longhouse. From the outside it looks small, but inside it's very large. First the Native Americans built the structure with bent sticks. Then they filled it in with bark and other materials. They had openings in the ceiling, where smoke could escape.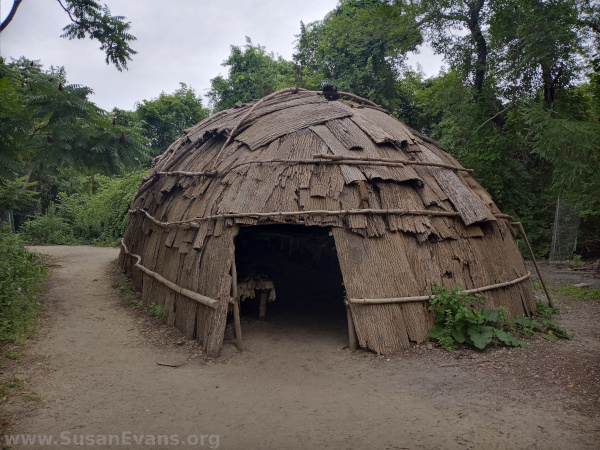 As you can see from the video, the inside of the Wampanoag longhouse had ribs, and the walls were lined with blankets and furs to keep everyone warm. The fire would have been kindled in the middle of the room for warmth as well as for cooking.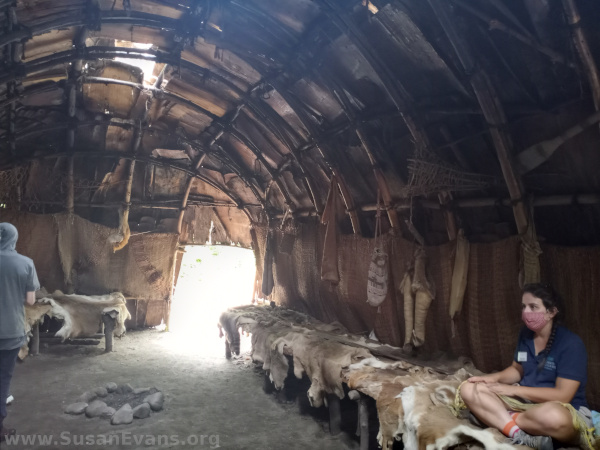 The Pilgrim village had people that were dressed in period costumes as well as tour guides that gave demontrations. I filmed snippets of several of these actors and tour guides. A couple of women were singing an old melodic hymn, a Pilgrim man in one of the cabins was talking about what life was like back in the 1620's, and a tour guide gave me a demonstration of cooking in that era. It was all very interesting.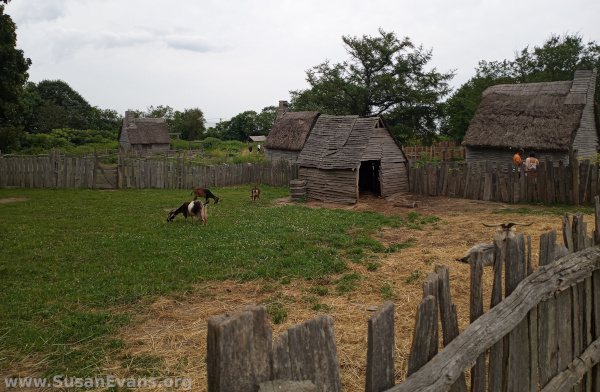 I enjoyed seeing the furniture in each of the houses. The beds each had curtains around them to keep in the warmth and to have privacy from the rest of the cabin. Each house had a chimney with a place to cook over a fire for the kitchen area. A small table and chairs rounded out the furniture in each house. The Pilgrims were simple folk.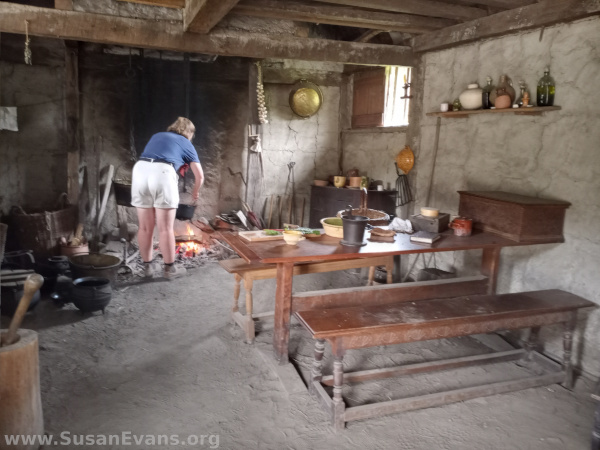 At the head of the street was a fort, where cannons were kept as well as places to look out above the village, to see if danger was coming. This fort had a place downstairs that looked like it would have been used for school or church, since the entire village could have fit in it.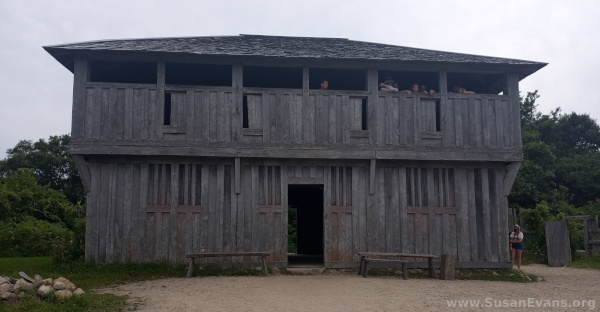 I also loved the animals and gardens surrounding each Pilgrim house. It really felt like we went back in time!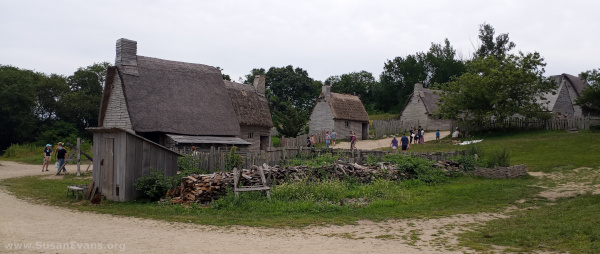 For more hands-on activities for this time period, take a look at our Pilgrims Unit Study, on sale right now for only $5!

Tags: American History, field trips, hands-on learning, history, Pilgrims, thanksgiving, village