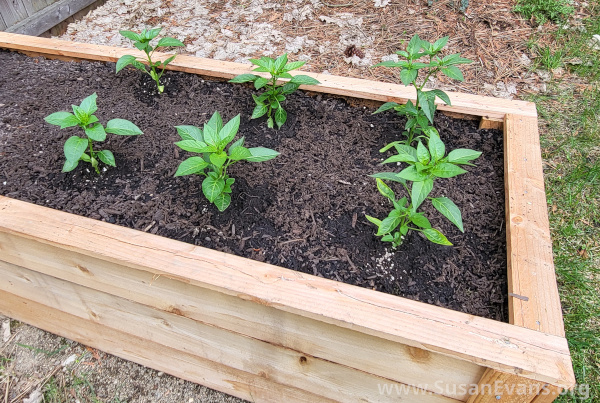 I'm feeling so excited and inspired this year to create a new set of vegetable beds! Vegetables are so much yummier from the garden than from the store, and there are no perticides in my backyard because I will be using natural ways to keep pests away.
Once again, I used the sun lamp from the hydroponic garden to start my vegetable seeds this year. I placed an old cookie sheet under the seeds so that water wouldn't get all over the counter. I am growing three heirloom tomato plants in the hydroponic garden. Then I'm also growing green beans, peas, cucumbers, melon, watermelon, and lettuce. My lettuce grew successfully from seed last year and produced a harvest throughout the entire summer.
Here is a review of last year's gardening posts: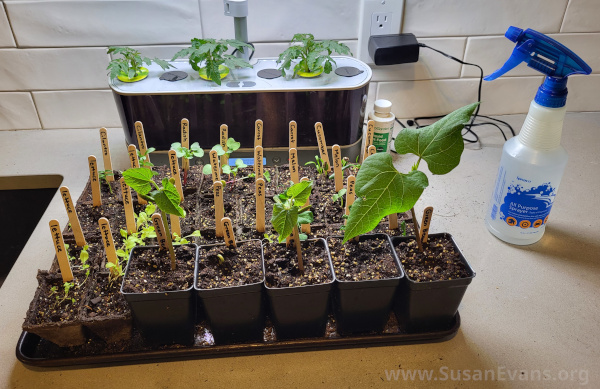 My husband got me a couple of raised cedar vegetable beds, and I found some tall trellises at Lowe's that were half the price of Costco. We filled the raised beds with good organic soil made especially for vegetables.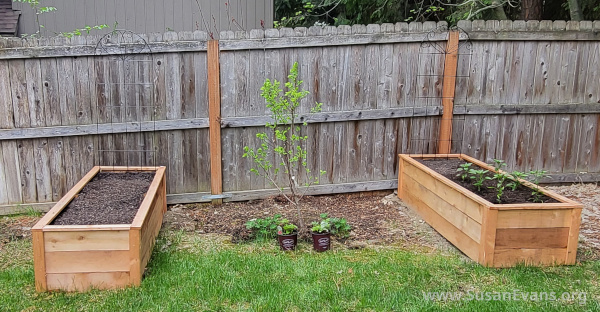 I've been studying about companion planting. Basil is a good herb to grow beside tomato plants because they keep the tomato pests away. Cucumber grows well with green beans and peas. I grabbed a sheet of paper and began scribbling where I would place each plant for maximum happiness for the garden.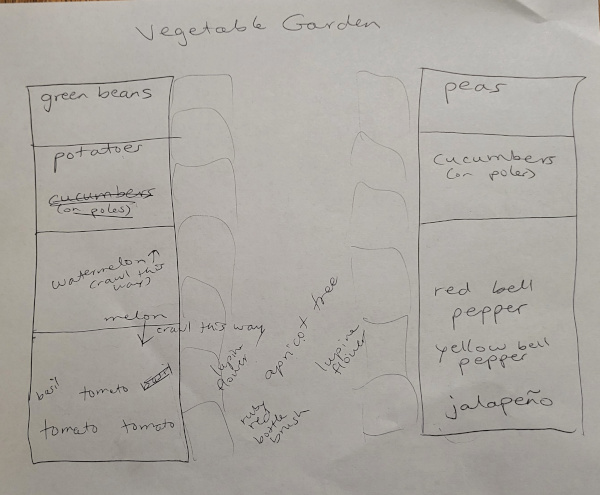 Come to find out, cucumber doesn't like basil, so I scribbled it out and placed it next to the peas instead of the green beans. The back of the raised garden bed is where the trellises are, so the green beans and the peas will be climbing those trellises. I have some poles to put the cucumbers on. I found some potato starts at a local gardening store, and green beans produce nitrogen that potatoes need, so I want to put potatoes next to the green beans.
Watermelon and melon grow along the ground, so they can grow around the potatoes and tomatoes, if they run out of space. We also got jalapeño peppers and red and yellow bell pepper plant starts. My husband and third son love jalapeños, and I use bell peppers in salads and other dishes.
I have an apricot tree that hasn't started producing yet. I placed lupine flowers next to it on both sides, because they produce nitrogen that fruit trees need. Then I placed ruby red bottle brush in front of the fruit tree to draw more bees to pollinate all my produce.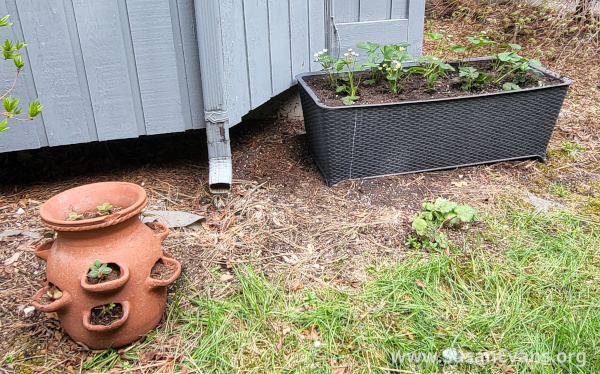 The raised bed I showed you last year on my YouTube channel cracked over the winter, so I had one of my sons remove the legs and place it on the ground. I planted strawberries in it, because strawberries are invasive, and I want them contained. The strawberries in the terra cotta strawberry planter mostly came back, surprisingly, after so many freezes and thaws last winter.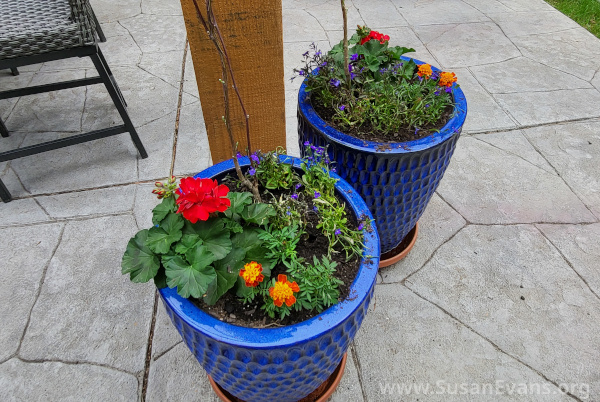 On my back porch I've planted wisteria in large pots to grow over the pergola and draw more pollinators to the backyard. I also placed annuals inside the pots. One of the annuals is marigolds because they keep mosquitoes away, and I was just bit the other day before I decided to get an insect-repellent flower. Red geraniums have always been an easy flower to plant, and I got some small blue flowers to round out the splash of color.
I'm looking forward to see how successful my vegetable gardens will be. I will try to come back and drop another picture in here, to show you what it looks like when it's all producing yummy vegetables!
Here is the transformation, a month later: